Polybag Packaging
Polybag packages are primarily for re-sale into the retail market sector. Polybag packages are pre-bagged and ready for retail.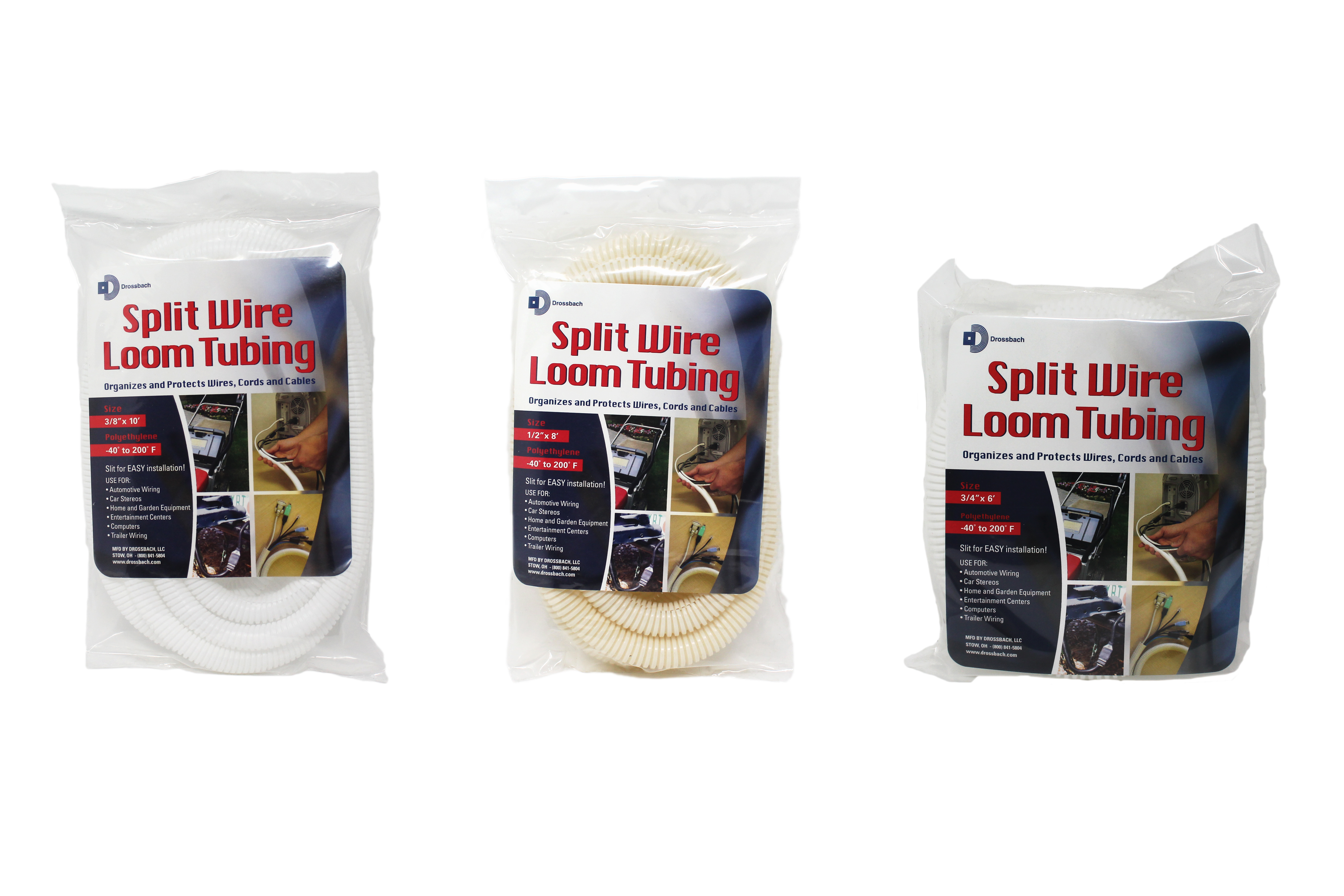 Size Range
Standard material is polyethylene and the main sizes offered are
1/4″, 3/8″, 3/4″, & 1″
Packaging
Polybag packaging is split wire loom tubing pre-bagged and ready for install.
Market
Aftermarket distributors, automotive repair shops, telecommunication trucks, small harness assembly and M.R.O facilities.