Dispenser Boxes
Drossbach EZ-Pull Dispenser boxes are designed with an interior reel that allows the conduit to be pulled out tangle-free.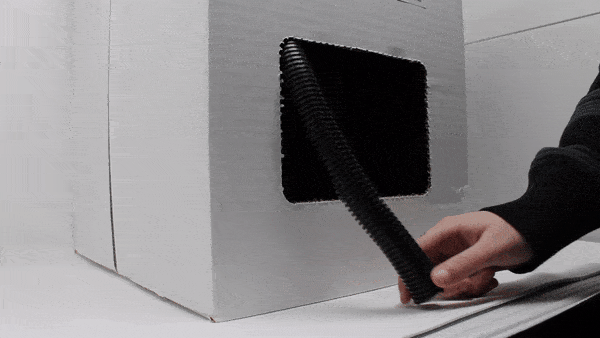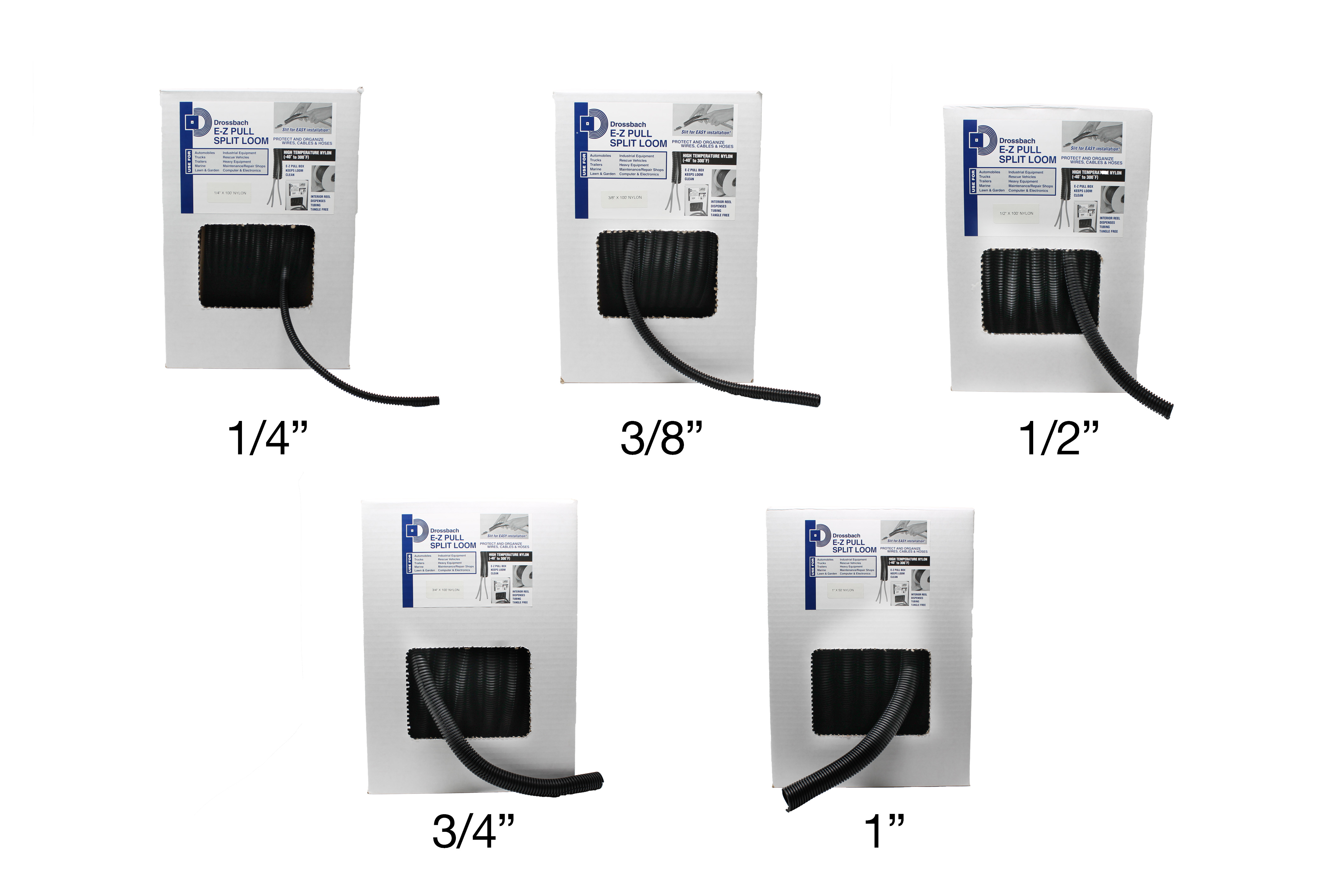 Size Range
Dispenser boxes are available from 1/4″ to 1″. The Dispenser box is easily transported and stored.
Temperature
Reels are loaded with high temperature nylon conduit:
-40°F to + 300°F
-40°C to +150°C
Market
Aftermarket distributors, automotive repair shops, telecommunication trucks, small harness assembly and M.R.O facilities.
Part Number & Package Quantity
| Size | Part # | Color | Package Qty |
| --- | --- | --- | --- |
| 1/4″ x 100 FT | DB07LNDB-DROSS | Black w/Grey Stripe | 3 Reels/Mastercarton |
| 3/8″ x 100 FT | DB09LNDB-DROSS | Black w/Grey Stripe | 3 Reels/Mastercarton |
| 1/2″ x 100 FT | DB012NDB-DROSS | Black w/Grey Stripe | 3 Reels/Mastercarton |
| 3/4″ x 100 FT | DB034NDB-DROSS | Black w/Grey Stripe | 2 Reels/Mastercarton |
| 1″ x 50 FT | DB100NDB-DROSS | Black w/Grey Stripe | 2 Reels/Mastercarton |